IntroductionofHPDSiChigh-powerdemoinverter
Byusing1200VHPDSiCModuleofLeapers,thewater-coolinginverterpeakpowerreachesabove400KW,isideal for electric passenger vehicles, commercial vehicles, heavy trucks, and construction machinery. The inverter is compatible with 400V and 850V e-drive system. This demo inverter is available for customers to evaluate the embedded LeapersHPD SiC module.
850V SiC High-voltage Platform (HPD Series SiC Module inside)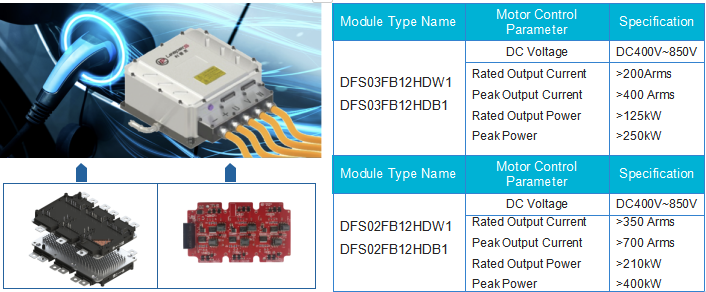 HPD SiC Module Gate Driver Board
Motor load test
Leapers demo inverter has been tested successfully in the motor load, reaching above 650Arms.