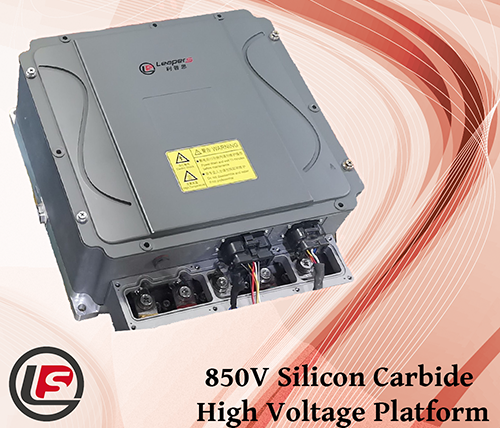 Leapers Semiconductoris pleased to introduce theDemo Inverter Platform using the latest HPD series SiC MOSFET power modules.
By using 1200V HPD SiC MOSFET power modules, this water-cooled inverter reached peak power over 400kW. During the testing stage this demo inverter has been successfully tested in the motor load reaching over 650 A (RMS).
This inverter will be an ideal solution for electric passenger vehicles, commercial vehicles, heavy trucks, and construction machinery. It is compatible with 400V and 850V e-drive systems.
Besides, in Leapers Semiconductor we offer this demo inverter for our customers to evaluate our HPD series SiC MOSFET power modules.
Leapers Semiconductor presented this demo inverter platform during the PCIM Europe trade show which was held inNuremberg, Germany, May 10-12, 2022. After the show, many well-known enterprises requested samples. At present, the samples have successfully arrived at customers and passed various tests. Bulk orders will be arranged in the following months.