Leapers Semiconductor Compact SiC MOSFET Solutions for Customers' Top Performance
Every day in our life we strive for efficiency in everything we do. We want to save energy, save time, save money. Exactly same thing is characteristic of power electronics market. Every day around the world power electronics engineers search for new solutions, work on new designs, develop new technology for their product to be more efficient in every way possible.
Digitalization, growth of cloud technologies, AI, ongoing pandemic, decarbonization plans, and global other trends set new standards, requirements, and challenges to power electronics industry, especially to end products like energy storage systems, solar inverter systems, air-compressor of full cell vehicle, electric motor drives, vehicle charging, etc.
Power semiconductors industry has always been the major drive force for power electronics. And with introduction of silicon carbide (SiC) as the successor of silicon (Si) it became possible for engineers to provide more compact, power efficient, highly reliable solutions using the new generation power modules.
A good example of such power modules is E0 series introduced by Wuxi Leapers Semiconductor Co., Ltd. (Leapers Semiconductor). E0 series are press fit SiC MOSFET power modules (figure 1) in a compact industry-recognized low inductive footprint.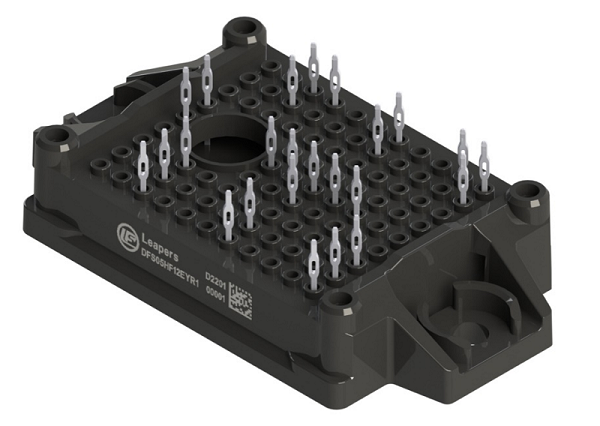 Fig. 1. Leapers Semiconductor E0 SiC MOSFET Power Modules
To produce highly reliable E0 series SiC MOSFET power modules Leapers Semiconductor use high grade Si3N4 AMB substrates that combine best mechanical robustness with excellent heat dissipation properties featuring very high-power densities. Unlike the competitors E0 modules feature epoxy resin instead of silicon leading to 3x
and higher power and thermal cycling characteristics. Besides, all E0 SiC modules provide best in class low switching losses. Among other features of E0 are:
Max output current: 150A (DFS05HF12EYR1)
Automotive-grade quality
Low thermal resistance
High insulation and voltage resistance
CTI > 400
High-speed switching
Leapers Semiconductor innovative approach to product development results in high performance products. E0 series is no exception. Now all customers can benefit from these SiC MOSFET modules to design more efficient and compact product which will not only save time and money for end customers, but deliver long time excellent performance with no additional maintenance system cost.
At the moment Leapers Semiconductor offers E0 SiC MOSFET modules in Half-Bridge and H-Bridge topologies (figure 2) for the following applications:
Switched mode power supplies
Energy storage systems
Electric vehicle charging
Air-compressor of full cell vehicle
Solar inverter systems
Motor drives
Fuel-cell DC-DC converters
Part Number

Topology

Voltage
(V)

Rdson
(mΩ)

(Tj=25°C)

IDS

(A)

(Tf=75°C)

DFS05HF12EYR1

Halfbridge

1200V

5.5

150

DFS09HF12EYR1

9

100

DFS20HF12EYQ1

20

87

DFS26HF12EYQ1

26

69

DFS40HF12EYQ1

40

50

DFS26HH12EYQ1

H-Bridge

1200V

26

69

DFS40HH12EYQ1

40

50
Fig. 2. Leapers Semiconductor E0 Product Line
Through its technological innovations Leapers Semiconductor aims to move humanity forward to the better and greener future. Leapers Semiconductor's product portfolio including E0 SiC MOSFET power modules responds to all global challenges, especially to the world carbon neutrality.
About Leapers Semiconductor
Leapers Semiconductor is an innovative developer and manufacturer of power semiconductors, SiC and IGBT modules for power electronics applications. Founded in 2019, Leapers Semiconductors is headquartered in Wuxi, China, and has R&D center in Japan.
For press information, please contact:
Alexey Cherkasov, Marketing Director
Email: Alexey.Cherkasov@leapers-power.com