Leapers Semiconductor to Provide SiC Solutions for
Renewable Energy Applications
Our energy future is being shaped by the climate change and rising demand for energy. This is the challenge we all face and need to act accordingly. This is why our society places a huge bet on renewable energy sources, especially on solar and wind power generation.
In 2021 solar and wind farms generated about 10% of global electricity. And this number will continue to grow as many businesses globally target to become more sustainable over time. Besides, companies involved in power generation and transmission continue to work on more efficient products to deliver better performance and cut energy losses.
Through its technological innovations for renewable energy applications Leapers Semiconductor Co., Ltd. (Leapers Semiconductor) aims to move humanity forward to the better and greener future. That is why Leapers Semiconductor introduced to the market its latest ED3 series SiC MOSFET power modules.
ED3 series are high performance SiC MOSFET power modules (figure 1) in a well-known low inductance footprint designed specifically for solar and wind power applications.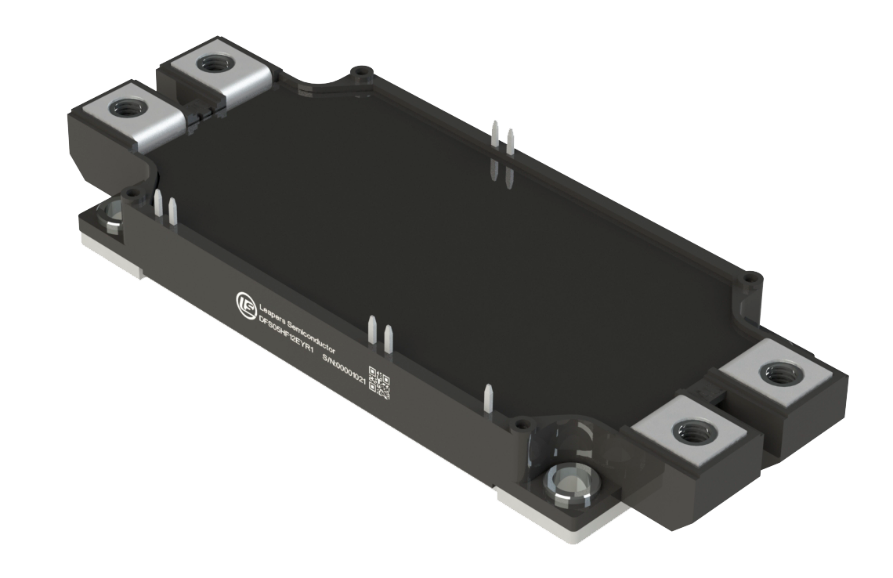 Fig. 1. ED3 Series SiC Power Modules
To produce highly reliable ED3 series SiC MOSFET power modules Leapers Semiconductor uses high grade Si3N4 AMB substrates that combine best mechanical robustness with excellent heat dissipation properties featuring very high-power densities. On top of that Leapers Semiconductor uses silver sintering for die attach in ED3 series.
ED3 series provide low energy loss characteristics meaning that the engineers can now design converters and inverters with much higher efficiency and reduced size.
ED3 series SiC MOSFET power modules feature:
Low on-resistance RDS(on)
Low switching losses
Low parasitic inductance and resistance
Si3N4 AMB substrate
Thermistor inside
175°C maximum junction temperature
At the moment Leapers Semiconductor offers ED3 series SiC MOSFET power modules in chopper topology (figure 2) with blocking voltage of 1200V and current rating of 300A and 400A.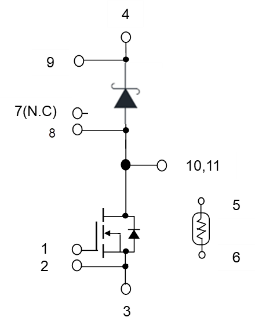 Voltage
(V)

Part Number

Current
(A)

1200

DFS300CU12I4W2

300

DFS400CU12I4W2

400
Fig. 2. Leapers Semiconductor ED3 Product Line
Besides solar and wind applications ED3 series power modules are a perfect fit for:
xEV
Fast chargers
Motor drives
Power supplies
Leapers Semiconductor will present ED3 series together with other SiC MOSFET power modules during the PCIM Europe trade show which will be held in Nuremberg, Germany, May 10-12, 2022. All visitors and participants can meet Leapers Semiconductor's team at the Booth 520 in Hall 7.
Leapers Semiconductor's SiC product portfolio including ED3 series power modules responds to all requirements set by the renewable energy applications, and together with its partners Leapers Semiconductor will contribute to reach the targets set to face the global challenges including green energy generation and transmission.
About Leapers Semiconductor
Leapers Semiconductor is an innovative developer and manufacturer of power semiconductors, SiC and IGBT modules for power electronics applications. Founded in 2019, Leapers Semiconductors is headquartered in Wuxi, China, and has R&D center in Japan.
For press information, please contact:
Alexey Cherkasov, Marketing Director
Email: Alexey.Cherkasov@leapers-power.com