Power electronics engineers have always striven for reliable, easy to maintain, cost-effective yet compact systems. With the mass introduction of silicon carbide (SiC) to the market during the past ten years, it became possible to fulfill those dreams, at least some of them. SiC power modules made it possible to build reliable, very efficient, and compact systems. Through time they make the whole power conversion system cost more competitive compared with IGBT-based solutions.
Not long ago Leapers Semiconductor Co., Ltd. (Leapers Semiconductor) introduced to the power electronics market their ED3 series SiC MOSFET power modules in a well-known industry-recognized package. Power electronics engineers got a wider choice when designing their next project or looking for a better alternative to give their current design a fresh more powerful look.
ED3 series delivered great efficiency in the familiar package making the end systems even more compact and cost-friendly.
Being an innovative manufacturer of power semiconductor devices with a focus on SiC and IGBT power modules, Leapers Semiconductor is always looking for new ways to provide its partners with the most advanced and reliable power semiconductors. And when it comes to being efficient, Leapers Semiconductor's engineers know exactly what has to be done. But how can you make already efficient ED3 series SiC power modules even more efficient? Leapers Semiconductor has an answer.
Working closely with the end customers of power semiconductors and striving to be one step ahead of the market trends, Leapers Semiconductor is pleased to introduce ED3S series SiC power modules.
ED3S series are high performance SiC MOSFET power modules (figure 1) in a compact version of a well-known design.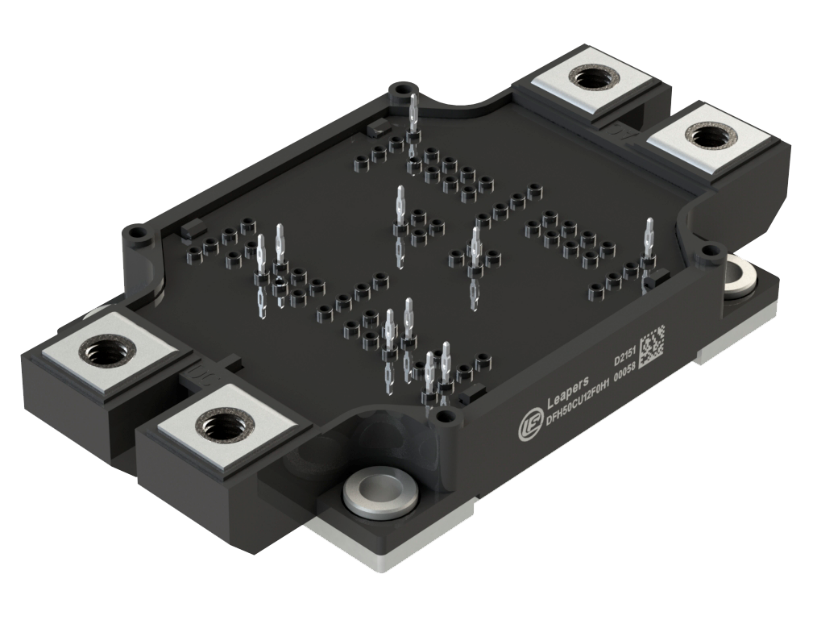 Fig.1. ED3S Series SiC Power Modules
To deliver the best performance, ED3S series are produced using the patented Arcbonding™ technology (figure 2), which is also used in Leapers Semiconductor's flagship SiC power modules for automotive traction inverters – HPD series.
Unlike traditional Al wire bonding technology used by many manufacturers of automotive-grade power semiconductors, Arcbonding™ patented chip surface connecting technology ensures the reliability of SiC modules reach automotive application requirements, while significantly reducing parasitic resistance and parasitic inductance. Besides, Arcbonding™ proved to significantly reduce static losses, improve power cycling, and the ability of short time impulse current. And even if 6-10 SiC dies are connected in parallel, SiC power modules still work consistently.

Fig. 2. Leapers Semiconductor's Patented ArcbondingTM Technology
To produce highly reliable ED3S series SiC MOSFET power modules Leapers Semiconductor uses high-grade Si3N4 AMB substrates that combine the best mechanical robustness with excellent heat dissipation properties featuring very high-power densities.
ED3S series SiC MOSFET power modules are designed for a variety of applications with the following that can benefit the most using this new package:
ØxEV
ØPower conversion systems
ØVehicle fast chargers
ØSmart-grid / grid-tied distributed generation
ED3S series SiC MOSFET power modules features:
Ø1200V/1700V Blocking voltage
ØLow thermal resistance with Si3N4 AMB
Ø175°C Maximum junction temperature
ØThermistor inside
Compared with ED3 ED3S series have a 1/3 smaller footprint with its baseplate as compact as 62mm x 109mm. The standard ED3 series and its alternatives are 62mm x 152mm (figure 3).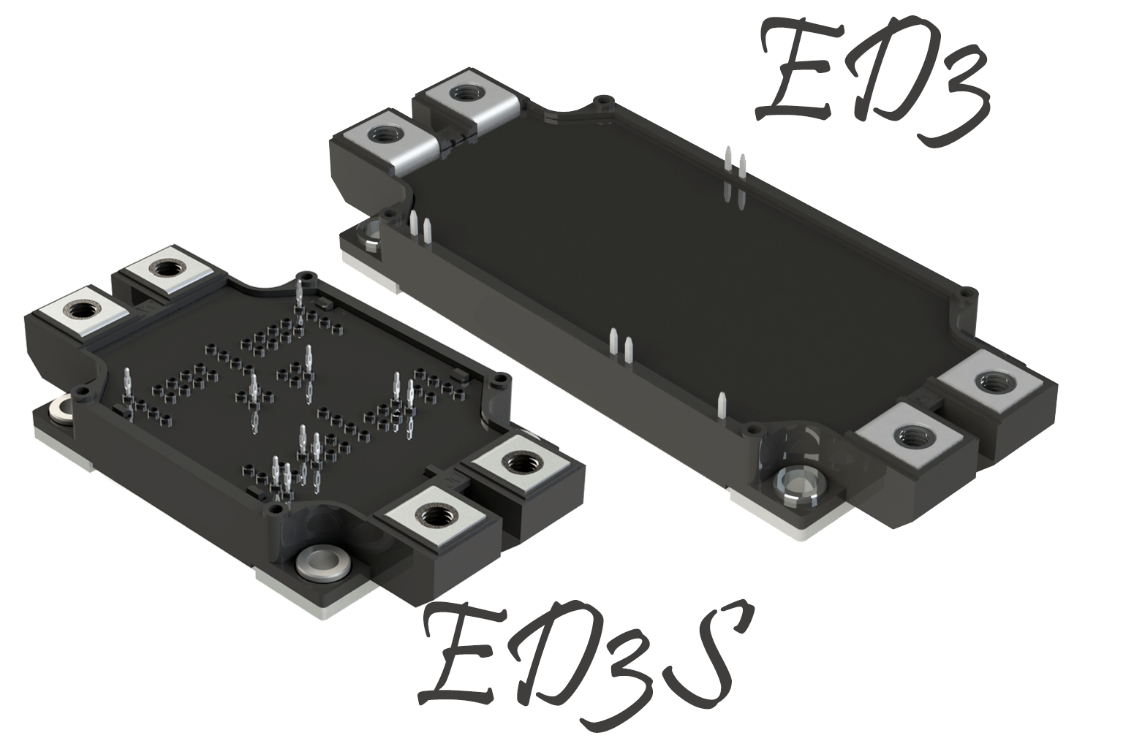 Fig. 3. ED3S vs ED3
To facilitate customers' requirements to test and simulate the performance of the SiC MOSFET modules, Leapers Semiconductor has developed a demo driver board designed specifically for ED3S series (figure 4).
Fig. 4. Leapers Semiconductor ED3S Driver
At the moment Leapers Semiconductor offers ED3S series SiC MOSFET power modules in Half-Bridge, H-Bridge, and Dual Boost topology (figure 5) with blocking voltage of 1200/1700V and current rating of 200-800A.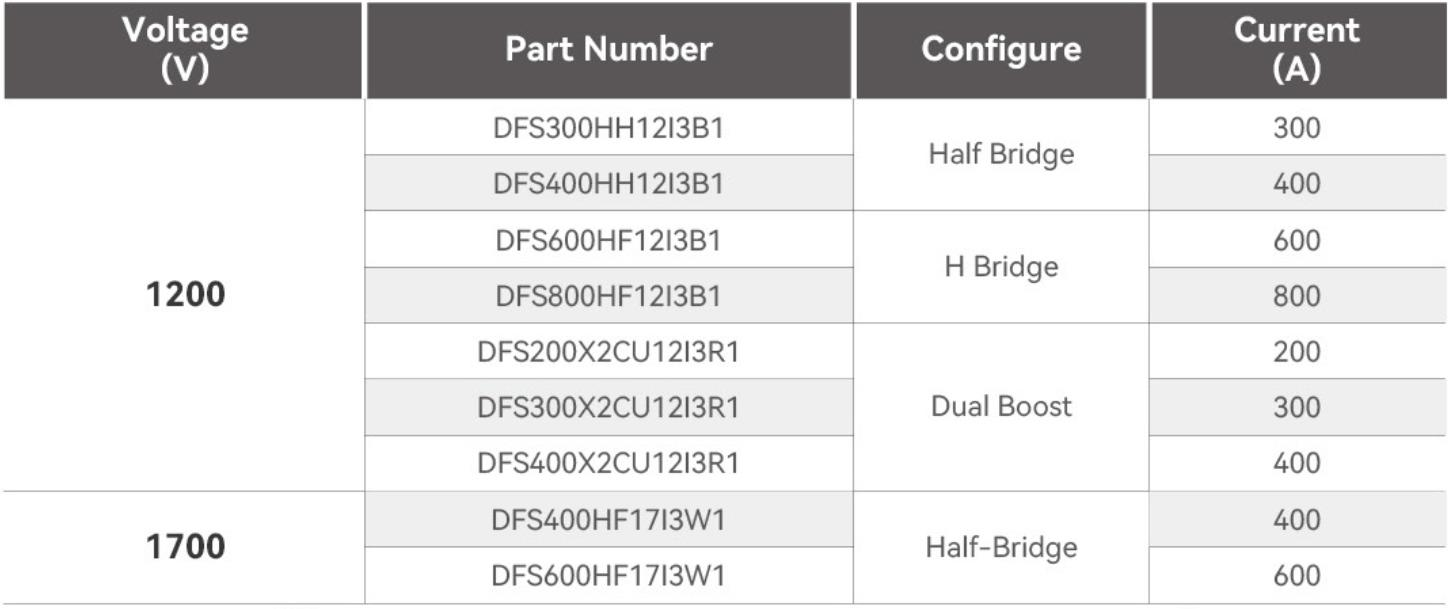 Fig. 5. Leapers Semiconductor ED3S Product Line
Through its technological innovations, Leapers Semiconductor aims to move humanity forward to a better and greener future. Leapers Semiconductor's product portfolio including ED3S series SiC MOSFET power modules responds to all global challenges, especially to the world carbon neutrality.