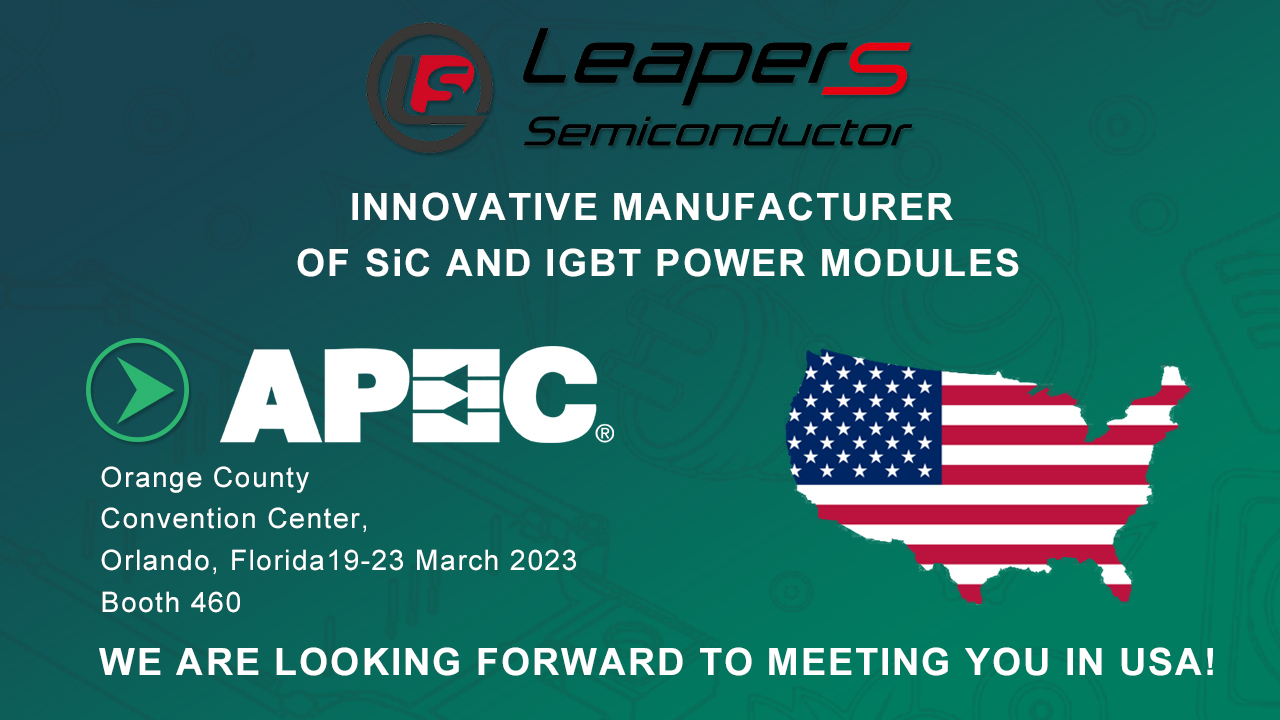 We are happy to announce that on March 19-23, 2023, Leapers Semiconductor will take part in the APEC conference and trade show. The event will take place at the Orange County Convention Center in Orlando, Florida.
The Applied Power Electronics Conference (APEC) focuses on the practical and applied aspects of the power electronics business. This is not just a designer's conference; APEC has something of interest for anyone involved in power electronics:
Ø Equipment OEMs that use power supplies and dc-dc converters in their equipment.
Ø Designers of power supplies, dc-dc converters, motor drives, uninterruptable power supplies, inverters and any other power electronic circuits, equipment, and systems.
Ø Manufacturers and suppliers of components and assemblies used in power electronics.
Ø and much and many more.
During the trade show Leapers Semiconductor will present its latest technological solutions for the automotive, renewable, IT, medical, industrial, and other application areas, including its top SiC automotive-grade power devices for the EVs' main inverters and auxiliary power systems.

To guarantee and deliver the superb performance of the produced SiC power modules, Leapers Semiconductor uses its own patented wire bonding technology - Arcbonding™.
Unlike traditional Al wire bonding technology used by many manufacturers of automotive-grade power semiconductors, Arcbonding™ patented chip surface connecting technology ensures the reliability of SiC modules reach automotive application requirements, while significantly reducing parasitic resistance and parasitic inductance. Besides, Arcbonding™ proved to significantly reduce static losses, improve power cycling, and the ability of short time impulse current.
Many key automotive OEMs and Tier-1 companies already benefit from this Leapers Semiconductor's innovative approach to manufacturing of SiC power devices.
To learn more about Leapers Semiconductor, our product roadmap, Arcbonding™, and the other technologies we use to deliver high performance SiC power modules for the automotive and other industries, we invite you to visit our booth 460. Our team will be happy to support any of your projects.