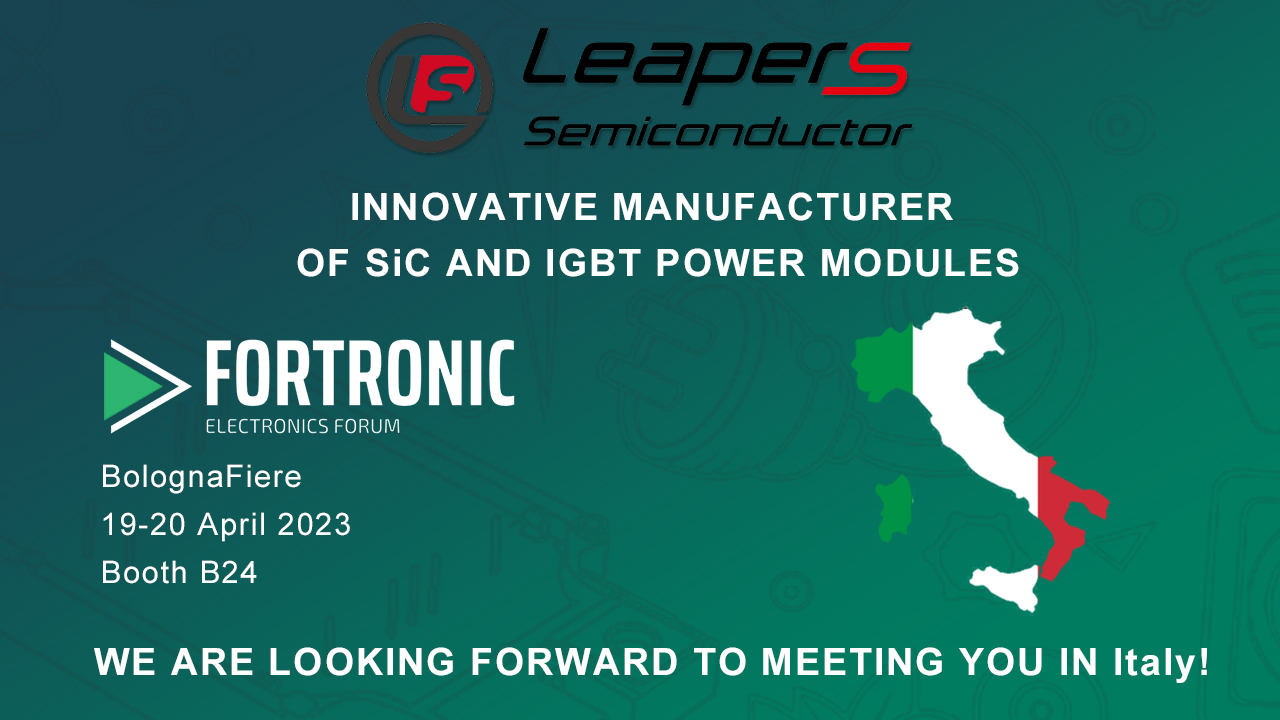 Fortronic, which will be held in Bologna, Italy, from 19 to 20 April, focuses on the upstream and downstream industries related to power electronics, showcasing cutting-edge technologies, innovative applications and the latest achievements in the field. It attracts a large number of exhibitors and professionals from the European and global power electronics sector, and has become one of the most important exhibitions in Italy and Western Europe in this field.
Fortronic focuses on power electronics applications in the industrial sector, such as industrial inverters, industrial drives, power management, etc. In recent years it has also attracted a large number of companies from the new energy sector, such as photovoltaics, energy storage, charging, wind energy and electric control. For these applications, Leapers has launched a wide range of products to suit the needs. Currently,LeapersSiC modules have been ordered and shipped in volume to a number of European customers, and has set up a subsidiary in Turin, Italy, with a localized marketing and technical team to provide more convenient and timely services to European customers.
Fortronic is strategically located in the heart of Emilia Romagna, easily accessible from anywhere in Italy, and we invite you to visit us at booth#B24.