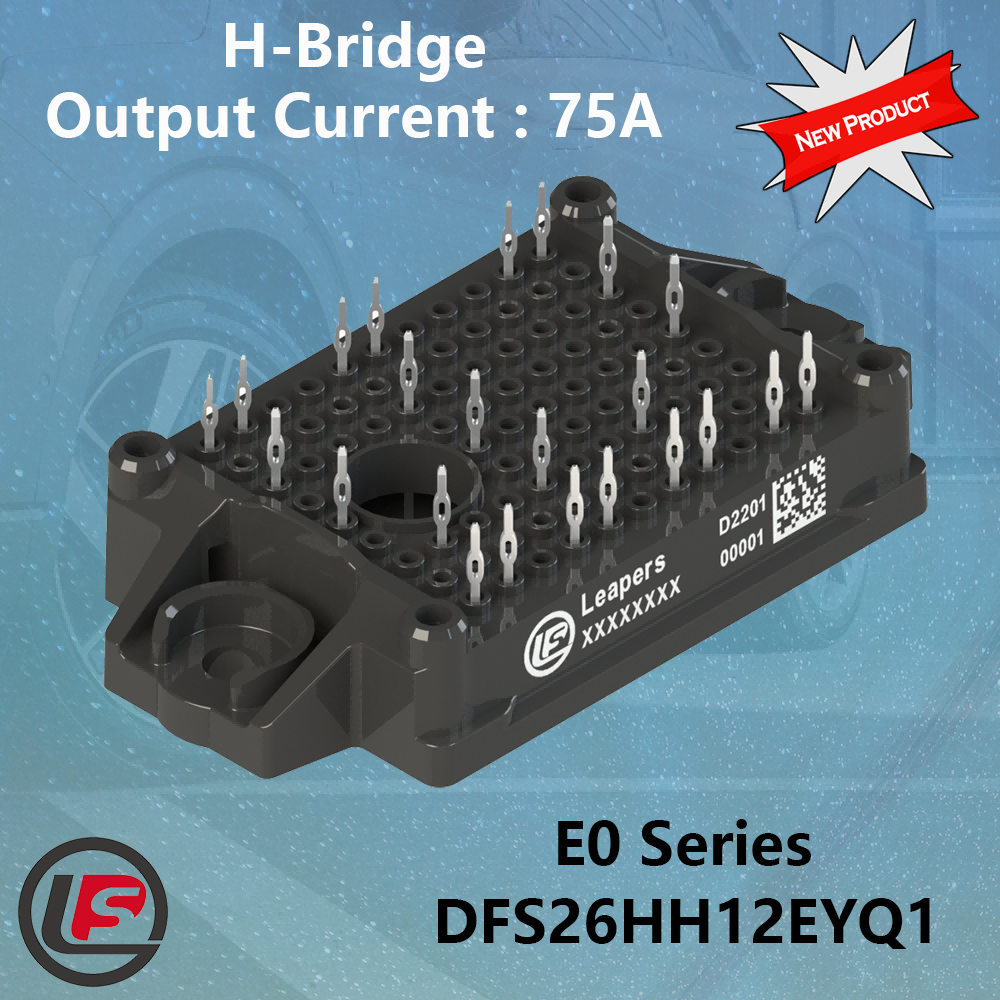 Industrial electric welding, electric furnace heating and non-contact charging equipment are widely used in industrial fields, such as automated production lines and robot welding equipment (industrial electric welding); metal parts normalizing, annealing and quenching heating equipment (electric furnace heating); AGV wireless carts (non-contact charging), etc. As such equipment becomes more intelligent, smaller and energy efficient, equipment manufacturers are placing higher demands on the power modules they use. In addition, such applications require high switching control frequency of power modules, often exceeding 20kHz, which has reached the upper limit of IGBT modules and brings great losses. The superior characteristics of third-generation semiconductor SiC materials, with switching control frequencies up to & beyond 100 kHz and extremely low switching losses, result in higher power density, higher efficiency, and longer service life, which is very suitable for this application scenario. Today, many manufacturers of equipment for industrial welding, furnace heating, and non-contact charging are already using SiC modules in their high-end products.
Therefore, Leapers has expanded its E0 series SiC power module product model: DFS26HH12EYQ1, which has an H-bridge topology and compact design. The output current rate of DFS26HH12EYQ1 module is 50% higher than the current rate of DFS26HH12EYQ1 module, which is designed with H-bridge topology and compact design, and can be adapted to higher power applications. Meanwhile, the DFS40HH12EYQ1 SiC module of Leapers E0 series also adopts H-bridge topology with output current up to 50A, which can be selected and applied by users according to application requirements.
Features
▶ 1200 V Blocking voltage
▶ Output Current=75A (Tf=65℃)
▶ Rds(on)=26mΩ
▶ 175°C maximum junction temperature
▶ Epoxy Potting
▶ High reliability
This E0 series DFS26HH12EYQ1 product can perfectly match the needs of industrial electric welding, electric furnace heating, non-contact charging and other equipment, especially useful for equipment manufacturers to achieve rapid development of mid- to high-end, compact products.
In addition to the industrial field, the solar and vehicle OBC field are also very applicable. Take energy storage PV inverter as an example, this product is perfect for distributed light storage inverter - the demand is exploding due to the energy crisis in Europe ; and for vehicle OBC, the application of this module can also The application of this module can also significantly improve the charging efficiency of users. There are already trial cases of this product.
Application
▶ DC-DC
▶ DC-AC
▶ Inverter
▶ Solar
▶ Industrial electric welding
▶ Electric furnace heating
▶ Non-contact charging
In addition, unlike other products in the industry, all series of SiC power modules manufactured by Leapers are epoxy encapsulated, providing excellent thermal performance and higher power density than domestic and international products, thus meeting the needs of more high reliability and high performance applications.