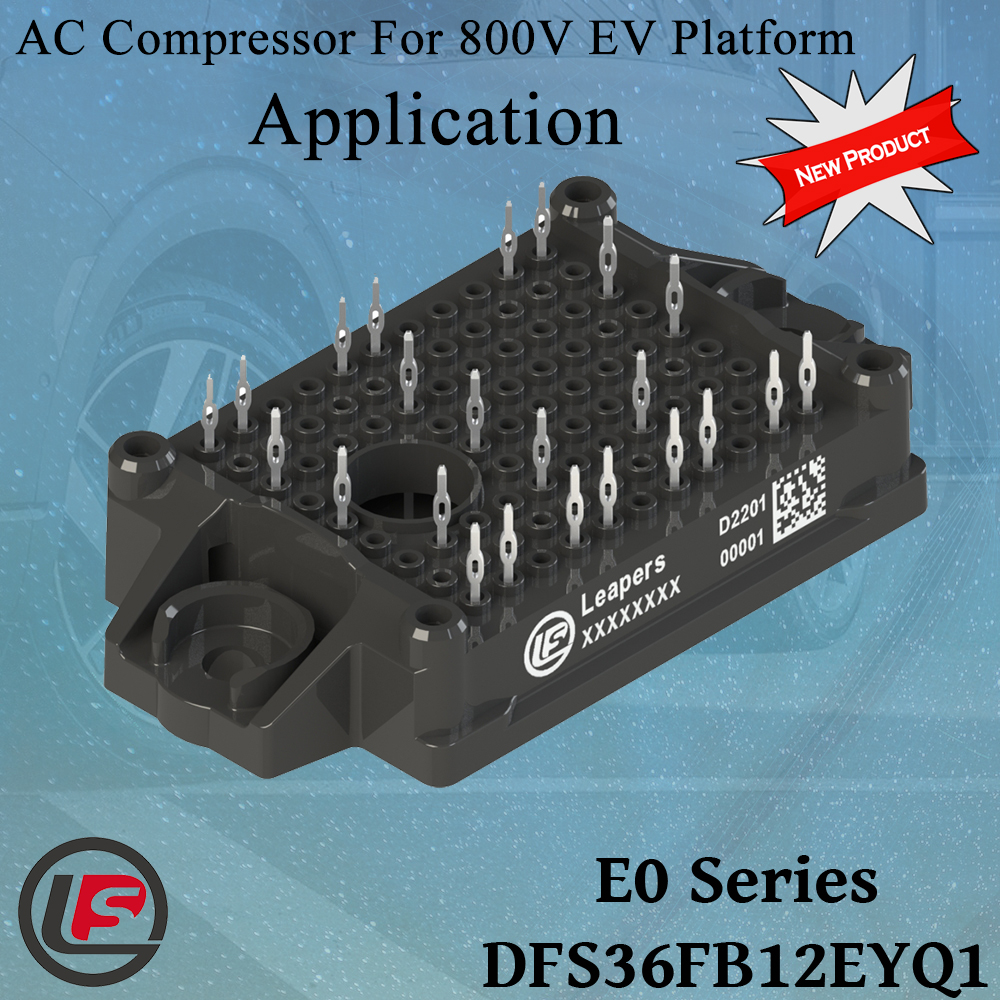 Leapers Semiconductor has a wide silicon carbide product range for the electric vehicles' DC-DC converters, auxiliary drives, and of course, the traction inverters, for which we offer our flagship HPD series which are among the best in class on the market.
And now Leapers Semiconductor is happy to announce the expansion of the automotive grade E0 series SiC power modules with a new model - DFS36FB12EYQ1.
DFS36FB12EYQ1 is a 3 phase SiC MOSFET power module with high performance automotive grade SiC MOSFET chips. This new E0 module features:
▶ 1200 V Blocking voltage
▶ Rds(on)=36mΩ
▶ Low Switching Losses
▶ 175°C maximum junction temperature
▶ Thermistor inside
Learn more about E0 series DFS36FB12EYQ1 power modules in this product application description.