Last week the team of Leapers Semiconductor Co., Ltd. had pleasure to present the company and its latest IGBT and SiC power technology at PCIM Europe 2023 trade show in Nuremberg.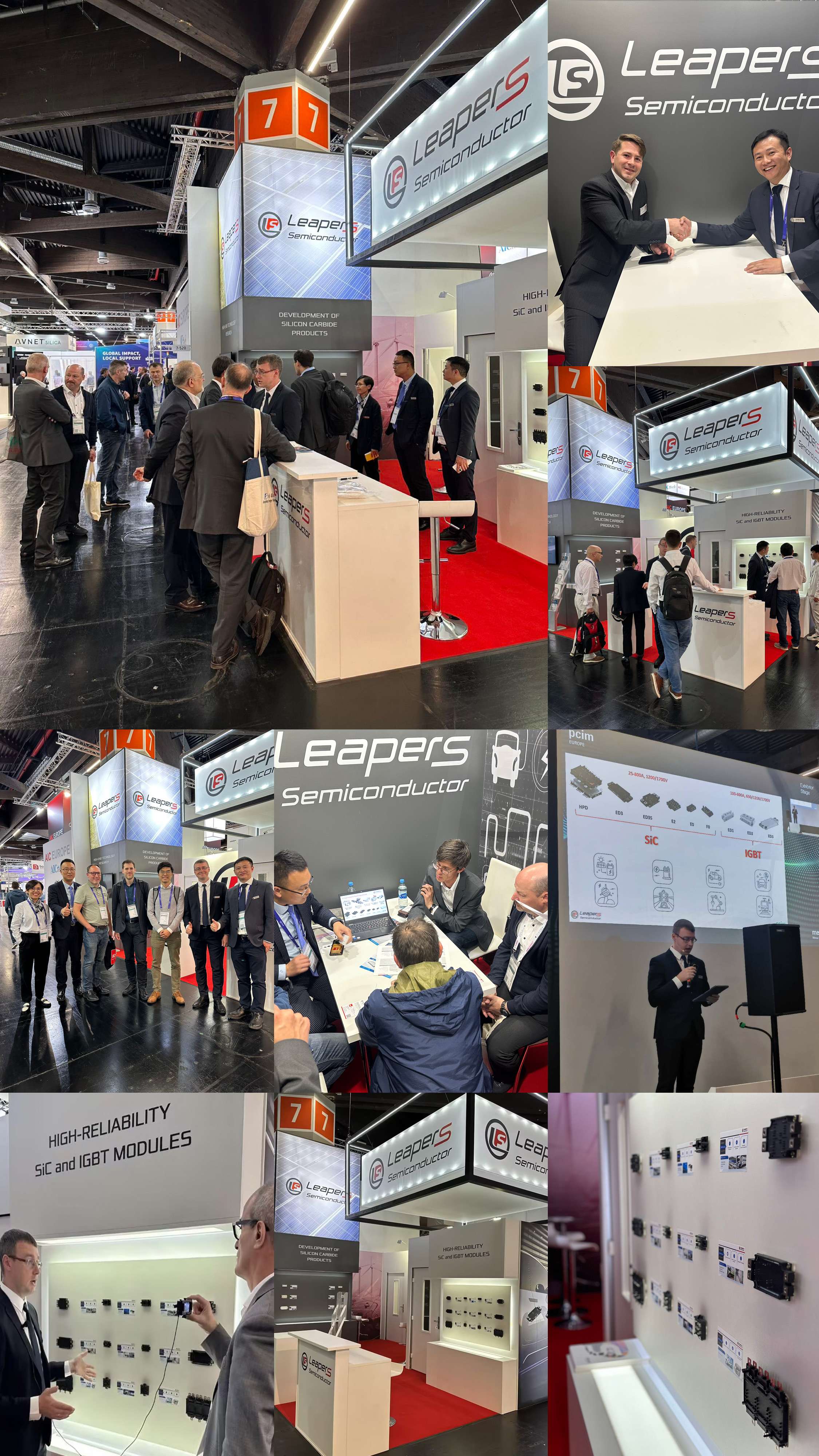 Once again PCIM Europe has successfully gathered power electronics society from all over the world under one roof. Several days of the conference and exhibition allowed to generate new ideas and business relations to further push power semiconductors and power electronics industries to new achievements.
Leapers Semiconductor Co., Ltd. team held over hundred negotiations discussing the potential of SiC and IGBT solutions provided by the company. End customers coming from EV, PV, BESS, EV charging, and many other industries were impressed by Leapers Semiconductor Co., Ltd. technology and superb approach to deliver high quality product in much shorter time frame compared to market average.
Top automotive OEMs and Tier-1 companies from Germany, UK, Italy, France, Czech Republic, USA, Vietnam, Japan, and the other countries visited Leapers Semiconductor Co., Ltd. booth to discuss the high potential of flagship HPD series power modules for automotive application as well as the new automotive power modules Leapers Semiconductor Co., Ltd. plans to release later this year.
Team of Leapers Semiconductor Co., Ltd. is grateful to everyone who had time to visit the company in Nuremberg and hold such productive negotiations and meetings.
We look forward to seeing you at Mesago Messe Frankfurt GmbH PCIM Europe 2024!