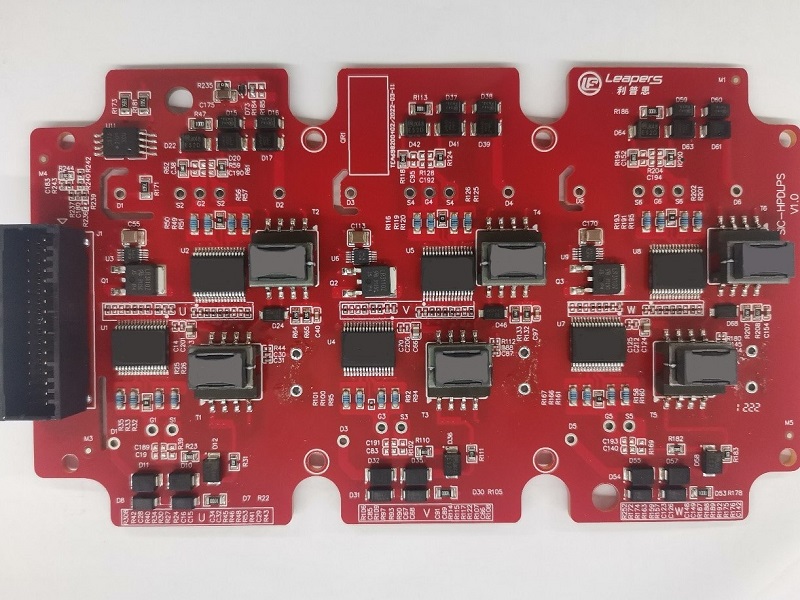 Leapers SiC-HPDLPS-v1.0 drive board is a dedicated drive board developed for Leapers semiconductor HPD series SiC power modules, which has excellent performance and comprehensive protection functions.
It can help customers to shorten the R&D cycle significantly with Leapers HPD series SiC power modules.
Product features:
1) -40-+125℃wide working range
2) Maximum gate output peak current:± 15A
3) Overcurrent OC and SC detection
4) Support bipolar shutdown and soft shutdown
5) Support primary and secondary power supply undervoltage protection
6) Miller clamping function
7) Active clamping function
8) Fast SiC Power semiconductor module desaturation detection protection function, detection time <3us
9) Compatible with two VDC sampling functions of optocoupler high voltage AD sampling and drive chip isolation SPI communication
10) Isolated SPI intelligent digital interface, flexible parameter configuration and status monitoring
11) Compatible with high-voltage (drive chip isolation SPI sampling) and low-voltage NTC detection
12) The creepage of the transformer is greater than 10mm, and the electrical clearance is greater than 8mm
13) Meet the automotive-grade functional safety requirements
For more information about the SiC-HPDLPS-V1.0 drive board, please contact Leapers sales staff through Sales@leapers-power.com.